BIConcepts module
"Planning & Co"
The solution for planning, budgeting, forecasting and flexible analyses
With this BIConcepts solution you can map all your necessary business cases: sales and quantity planning, personnel planning, sales planning, integrated success and financial planning and much more. Top-down and bottom-up planning, simple simulation options and scenario planning support you in fast and flexible planning and ensure optimal decision-making.
In the BIConcepts projects we use a resource-rich planning software with IBM Planning Analytics TM1. IBM Planning Analytics offers a powerful and scalable platform for planning and analysis. In addition to the innovative product, the in-memory data storage and the multidimensional simulation options, IBM Planning Analytics also offers a variety of visualizations to make planning and analysis easier for the viewer.
In addition to the web-based components such as TM1 Web or Planning Analytics Workspace, which are used for modelling, administration, planning, analysis and target / actual comparisons, this solution can also be seamlessly integrated into MS Excel. This means that users can use the familiar Excel functionality in full and at the same time use the advantages of a central plan model with central data storage in the TM1 database.
BIConcepts supports you in analysing the requirements of your planning, setting up your planning project and implementing it together with you in a short lead time.
The premium advantages of the BIConcepts
Planning solution with IBM Planning Analytics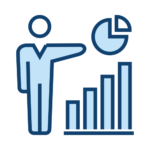 Perfectly scalable for growing companies
Can be used for environments from five to several thousand users. Quickly gain knowledge and adjust plans in real time without changing existing business processes – despite growing data complexity.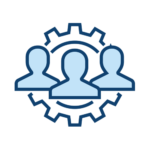 Collaboration across the company
Eliminate silos, unify data, and synchronize planning across the enterprise. This gives you a comprehensive overview of your data and uses this as a basis to create integrated plans.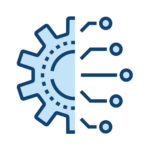 All from a single source
With BIConcepts solutions, you can master today's business challenges and at the same time forge plans for tomorrow – with a portfolio of solutions that supports the entire analysis cycle.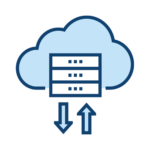 Flexible implementation
Can be used quickly and flexibly: Use the BIConcepts solution in an on-premises environment or in the cloud (also in a combination of both) and access your planning from anywhere at any time.
In addition to planning, distributing and writing back data, IBM Planning Analytics offers a wide range of functions for Ad hoc analyses, data visualization and dashboarding. The users are supported in the simple creation of calculations, can compare different structures flexibly and navigate between report and planning folders easily. The modern, web-based interface is supported by widgets and can be operated intuitively by the user.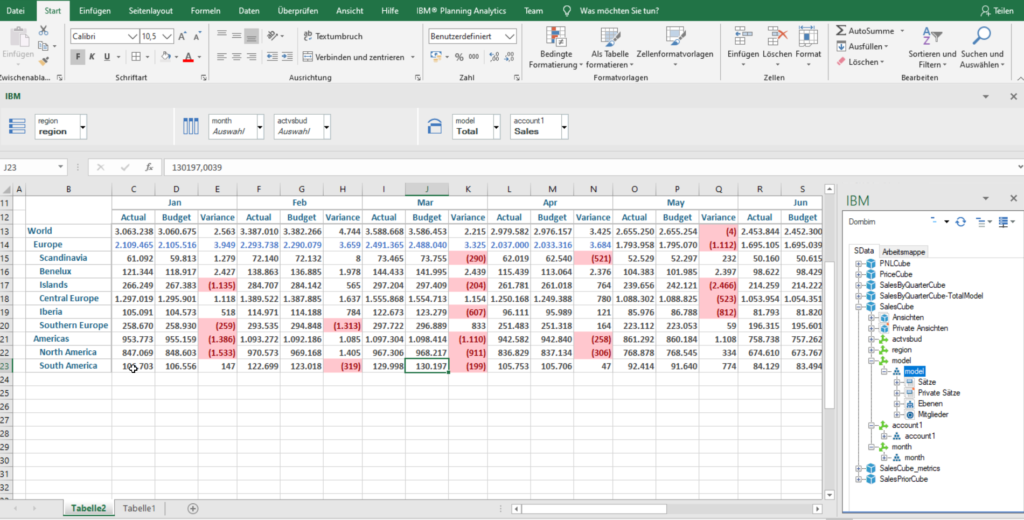 Familiar user interface
Protect your Microsoft Excel investments while overcoming the limitations of spreadsheets. You can optionally continue to use the familiar Excel user interface with additional more powerful functions and add advanced tools such as multi-dimensional analysis and planning. In this way, you reduce the effort required to familiarize yourself with your new planning environment and the throughput times, and you increase the number of planning cycles and flexibility.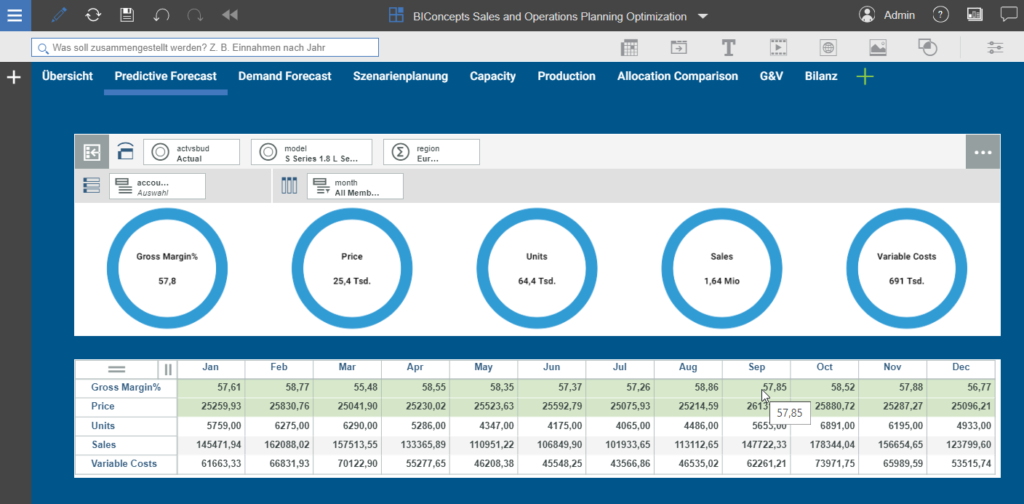 Integrated data analysis
With integrated data analysis functions, you will quickly gain profound knowledge. The included powerful web-based analysis and reporting tools support you with the analysis and the creation of reports. With the seamless integration with Microsoft Excel, you can also use the functions of the well-known spreadsheet program. BIConcepts provides all functions that are necessary for planning, budgeting, forecasting and analysis. It is not necessary to export planning data to another tool.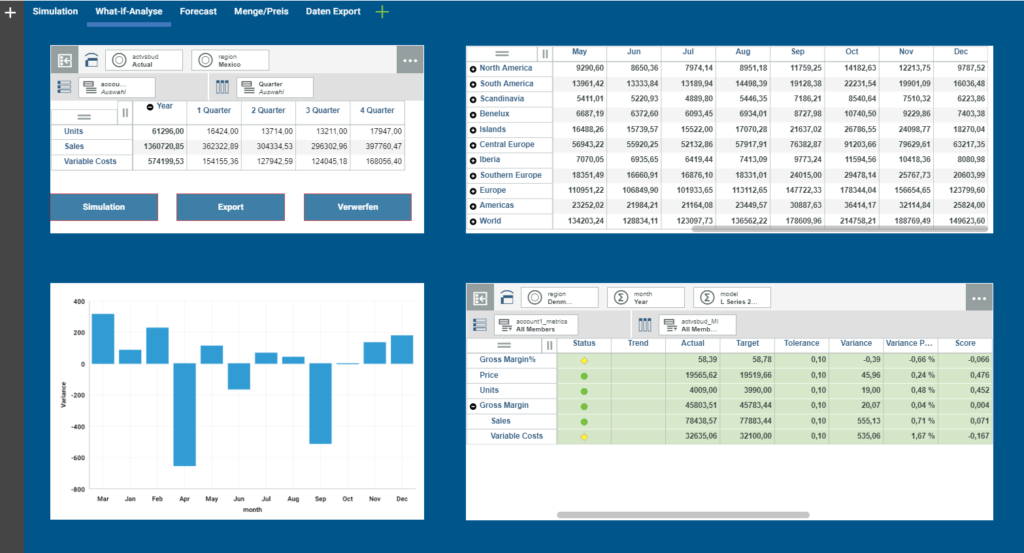 What-if scenarios
You can run an unlimited number of what-if scenarios to see the impact of your decisions before you commit. In the flexible private sandbox environment, you can test your options in order to make the strategically best decision for your company.
Which Deployment Is Right For You?
01 | Planning Analytics trial version
Try IBM Planning Analytics TM1 free of charge in the cloud for 30 days.
02 | Planning Analytics Express
Planning, budgeting and forecasting for workgroups and medium-sized companies in an on-premises environment. IBM Planning Analytics TM1 Express is a cost-effective licensing for up to 50 users, with all the functionalities of the enterprise solution.
03 | Planning Analytics Digital Pack
Cloud-based planning, budgeting and forecasting for workgroups and medium-sized companies with IBM Planning Analytics TM1 in the IBM Cloud.
04 | Planning Analytics Enterprise
Performance management tailored to your company with IBM Planning Analytics TM1, available in the on-premises environment and in the cloud, with additional options and unlimited scalability.
We would be happy to advise you and look forward to it!