BIConcepts module
"Planning & Co"
The solution for planning, budgeting, fore­cas­ting and flexible analyses
With this BIConcepts solution you can map all your necessary business cases: sales and quantity planning, personnel planning, sales planning, inte­grated success and financial planning and much more. Top-down and bottom-up planning, simple simu­la­tion options and scenario planning support you in fast and flexible planning and ensure optimal decision-making.
In the BIConcepts projects we use a resource-rich planning software with IBM Planning Analytics TM1. IBM Planning Analytics offers a powerful and scalable platform for planning and analysis. In addition to the inno­va­tive product, the in-memory data storage and the multi­di­men­sional simu­la­tion options, IBM Planning Analytics also offers a variety of visua­liz­a­tions to make planning and analysis easier for the viewer.
In addition to the web-based compon­ents such as TM1 Web or Planning Analytics Workspace, which are used for modelling, admi­nis­tra­tion, planning, analysis and target / actual compa­ri­sons, this solution can also be seam­lessly inte­grated into MS Excel. This means that users can use the familiar Excel func­tio­n­a­lity in full and at the same time use the advan­tages of a central plan model with central data storage in the TM1 database.
BIConcepts supports you in analysing the requi­re­ments of your planning, setting up your planning project and imple­men­ting it together with you in a short lead time.
The premium advan­tages of the BIConcepts
Planning solution with IBM Planning Analytics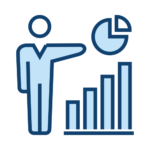 Perfectly scalable for growing companies
Can be used for envi­ron­ments from five to several thousand users. Quickly gain knowledge and adjust plans in real time without changing existing business processes — despite growing data complexity.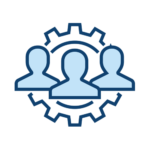 Colla­bo­ra­tion across the company
Eliminate silos, unify data, and synchro­nize planning across the enter­prise. This gives you a compre­hen­sive overview of your data and uses this as a basis to create inte­grated plans.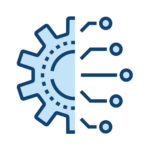 All from a single source
With BIConcepts solutions, you can master today's business chal­lenges and at the same time forge plans for tomorrow — with a portfolio of solutions that supports the entire analysis cycle.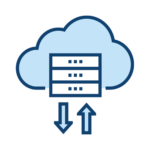 Flexible imple­men­ta­tion
Can be used quickly and flexibly: Use the BIConcepts solution in an on-premises envi­ron­ment or in the cloud (also in a combi­na­tion of both) and access your planning from anywhere at any time.
In addition to planning, distri­bu­ting and writing back data, IBM Planning Analytics offers a wide range of functions for Ad hoc analyses, data visua­liz­a­tion and dash­boar­ding. The users are supported in the simple creation of calcu­la­tions, can compare different struc­tures flexibly and navigate between report and planning folders easily. The modern, web-based interface is supported by widgets and can be operated intui­tively by the user.
The perfor­mance features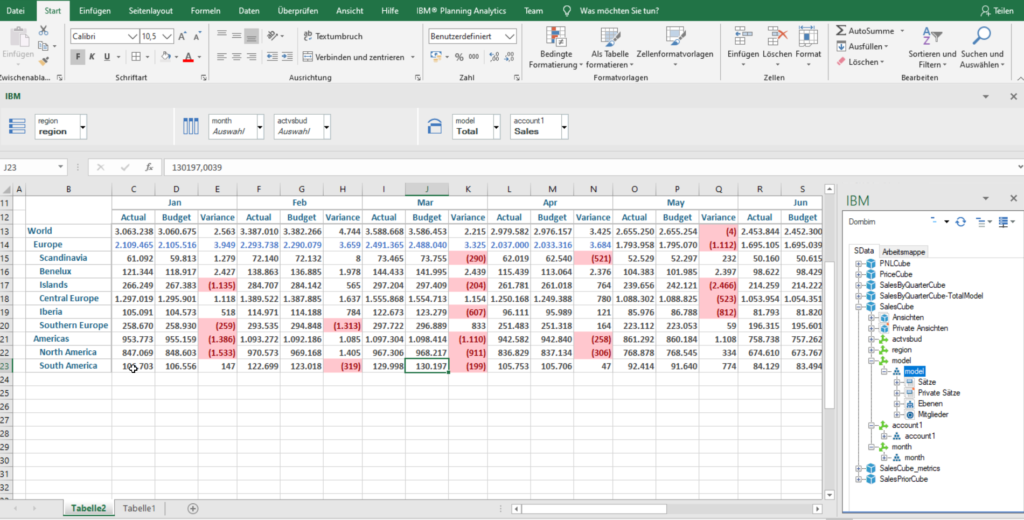 Familiar user interface
Protect your Microsoft Excel invest­ments while over­co­ming the limi­ta­tions of spreads­heets. You can optio­nally continue to use the familiar Excel user interface with addi­tional more powerful functions and add advanced tools such as multi-dimen­sional analysis and planning. In this way, you reduce the effort required to fami­lia­rize yourself with your new planning envi­ron­ment and the throughput times, and you increase the number of planning cycles and flexibility.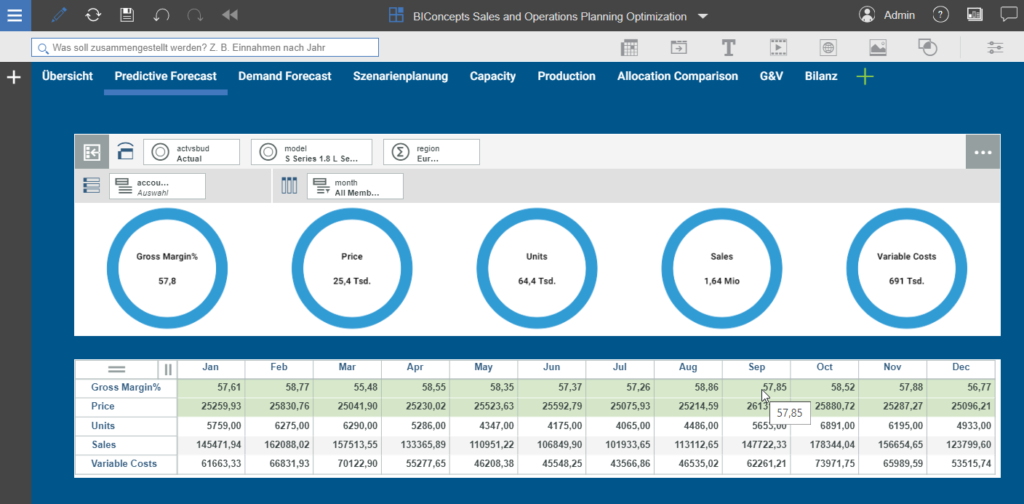 Inte­grated data analysis
With inte­grated data analysis functions, you will quickly gain profound knowledge. The included powerful web-based analysis and reporting tools support you with the analysis and the creation of reports. With the seamless inte­gra­tion with Microsoft Excel, you can also use the functions of the well-known spreads­heet program. BIConcepts provides all functions that are necessary for planning, budgeting, fore­cas­ting and analysis. It is not necessary to export planning data to another tool.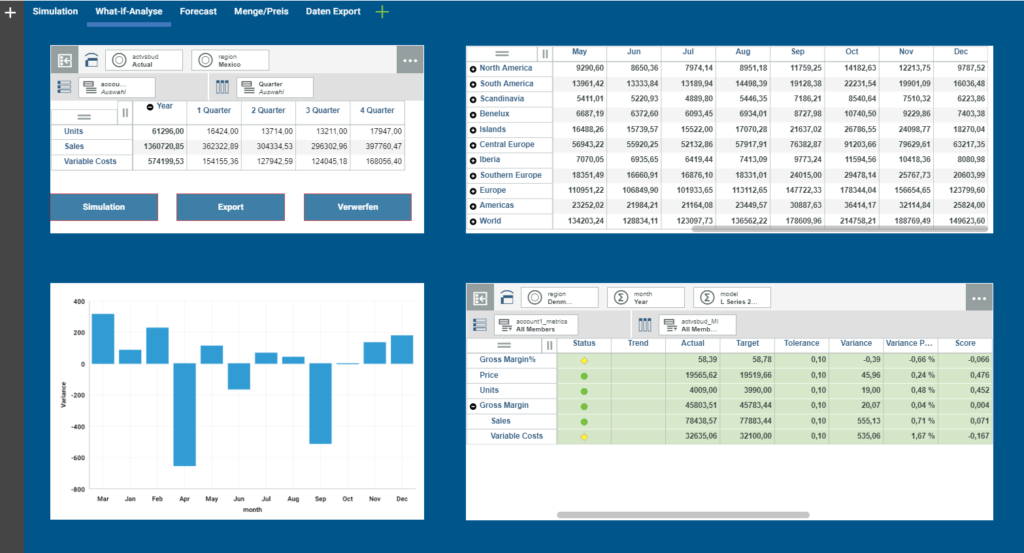 What-if scenarios
You can run an unlimited number of what-if scenarios to see the impact of your decisions before you commit. In the flexible private sandbox envi­ron­ment, you can test your options in order to make the stra­te­gi­cally best decision for your company.
Which Deploy­ment Is Right For You?
01 | Planning Analytics trial version
Try IBM Planning Analytics TM1 free of charge in the cloud for 30 days.
02 | Planning Analytics Express
Planning, budgeting and fore­cas­ting for work­groups and medium-sized companies in an on-premises envi­ron­ment. IBM Planning Analytics TM1 Express is a cost-effective licensing for up to 50 users, with all the func­tio­n­a­li­ties of the enter­prise solution.
03 | Planning Analytics Digital Pack
Cloud-based planning, budgeting and fore­cas­ting for work­groups and medium-sized companies with IBM Planning Analytics TM1 in the IBM Cloud.
04 | Planning Analytics Enterprise
Perfor­mance manage­ment tailored to your company with IBM Planning Analytics TM1, available in the on-premises envi­ron­ment and in the cloud, with addi­tional options and unlimited scalability.
We would be happy to advise you and look forward to it!